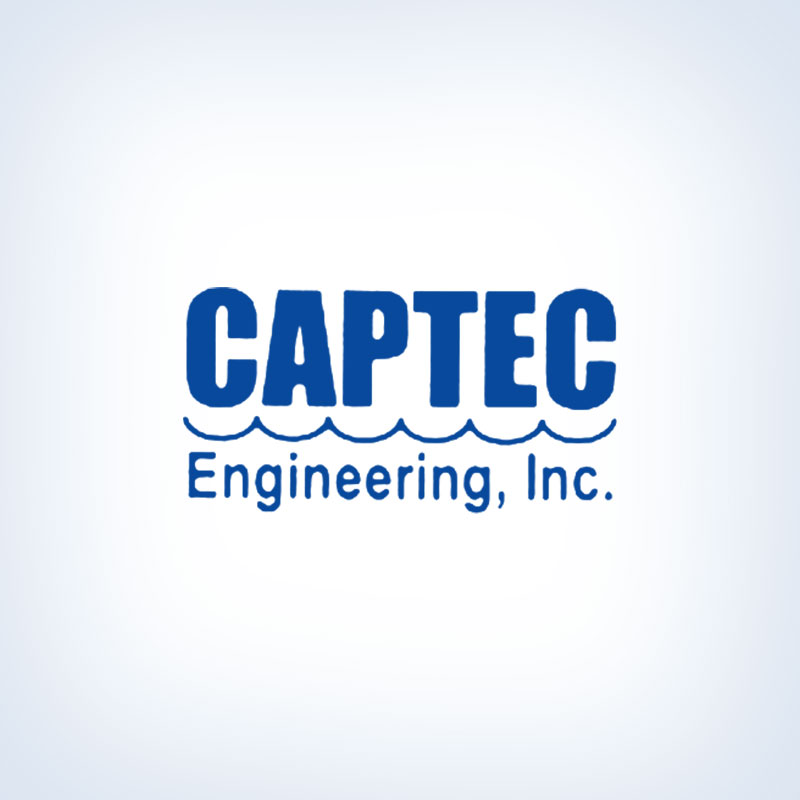 1996
---
CAPTEC is formed and moves into their 1st office in Port St. Lucie.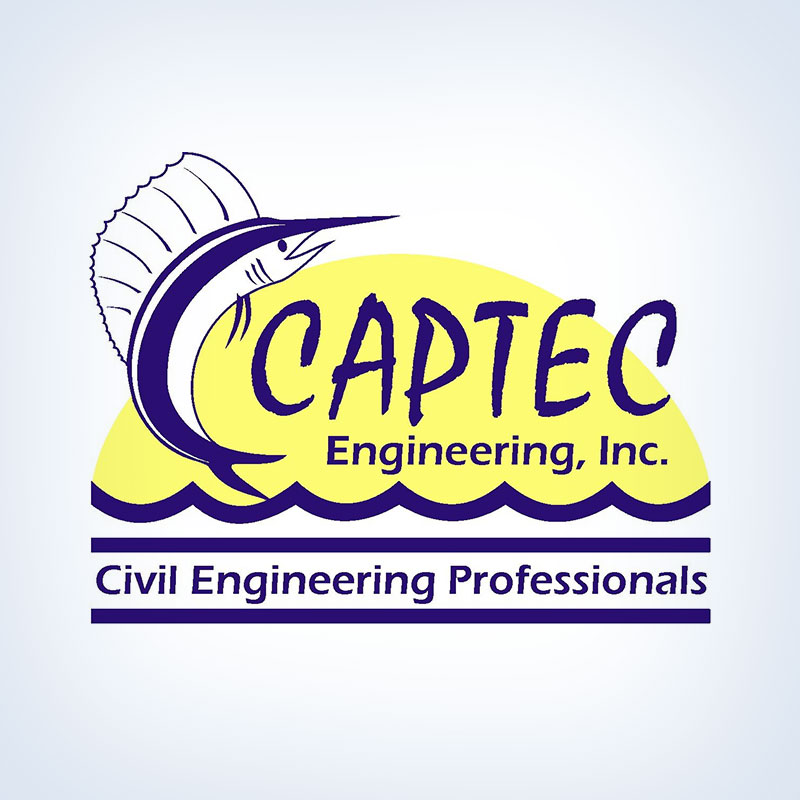 2002
---
CAPTEC moves to Downtown Stuart.
2006
---
CAPTEC design/builds a new office in Stuart.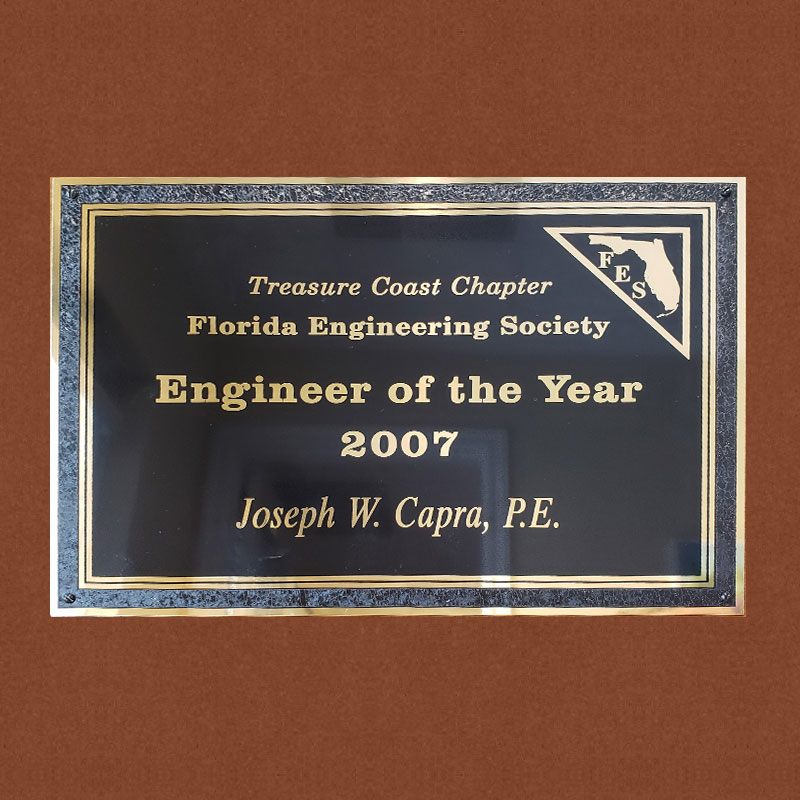 2007
---
Joe Capra receives FES TCC Engineer of the Year award for the 2nd time.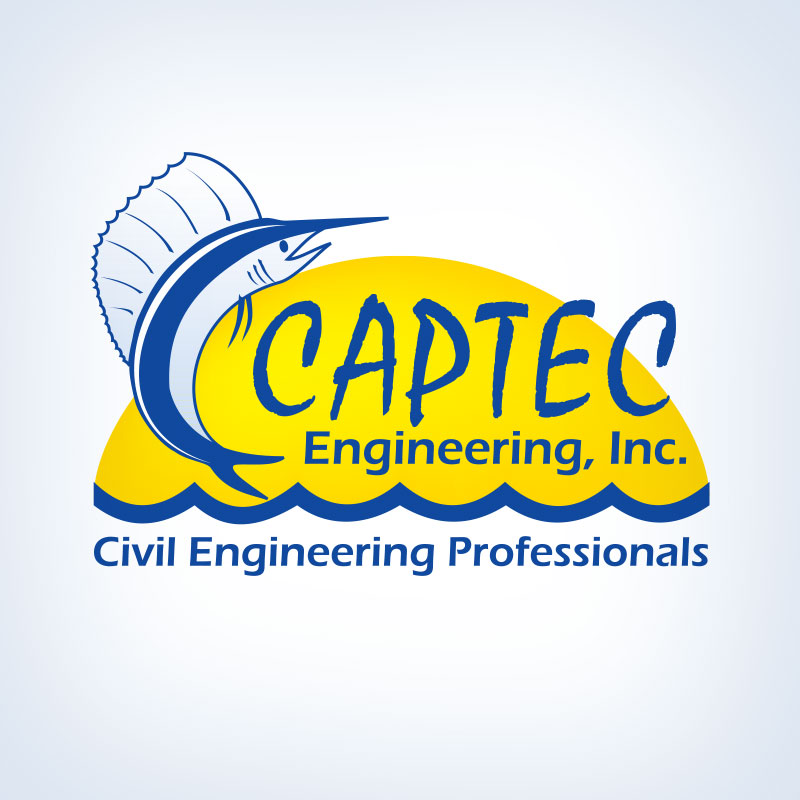 2010
---
Joe Capra receives Leadership Award.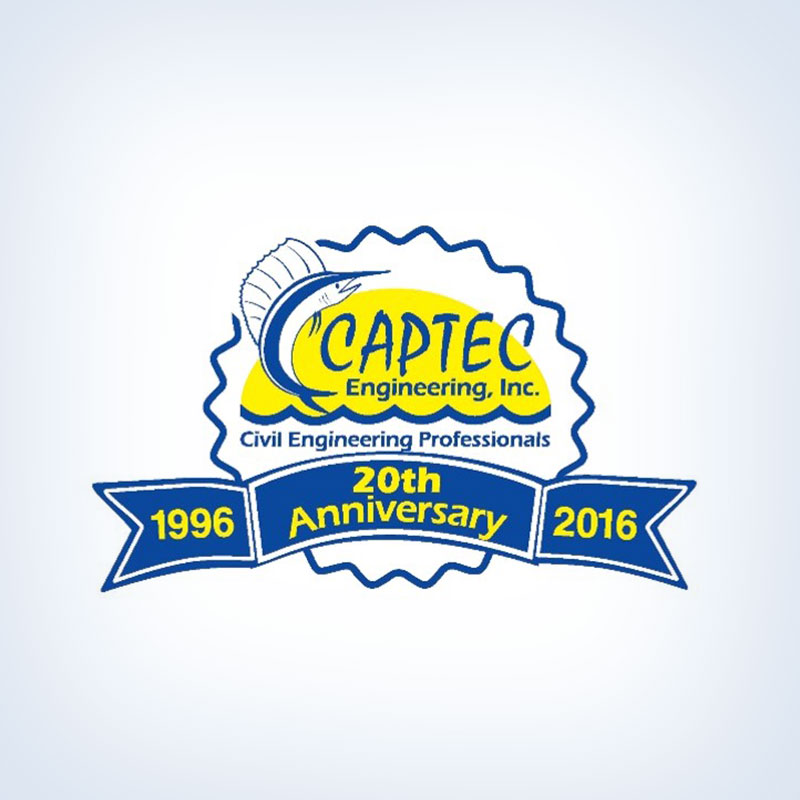 2016
---
CAPTEC celebrates 20th Anniversary.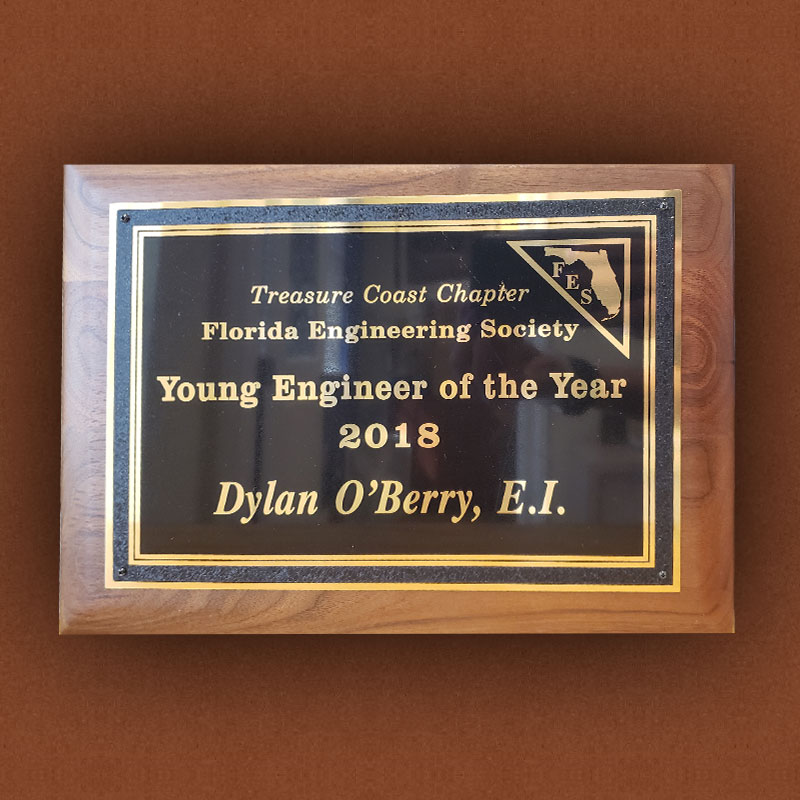 2018
---
Dylan O'Berry receives FES TCC Young Engineer of the Year award.
2019
---
– Gary Jones receives FES TCC Engineer of the Year award.
– Dylan O'Berry is elected FES TCC President.
CAPTEC's staff includes 5 licensed Professional Engineers and 2 Engineering Interns having an extensive amount of experience in the design of state, municipal, and private projects.
Our President has
over 40 years of experience
in civil engineering design/permitting/construction services for stormwater, drainage and utilities systems; downtown/CRA re-development; roadway projects.
Mr. Capra serves as: Town Engineer for the Town of Sewall's Point, overseeing more than 36 storm water management/roadway improvement projects; and serves as the Development Review Engineer for the City of Stuart.
During the 25 years of CAPTEC's operation, Mr. Capra has been the Principal in Charge for the Roadway, Stormwater and Utility Coordination for Continuing Services Contracts with Martin County, the City of Stuart, the Town of Jupiter Island, the City of Port St. Lucie, St. Lucie County, City of Fort Pierce, The Village of Indiantown, the Town of Ocean Breeze and the Town of Sewall's Point.
CAPTEC's Licensed Professionals all retain engineering licenses in Florida, however, their licensure also extends to Georgia, Alabama, Texas, Louisiana, Mississippi, and Pennsylvania.
We are fully equipped with state-of-the-art computer hardware and software, including plan/color production capabilities. Local permitting experience includes but is not limited to agencies such as the Florida Department of Environmental Protection (FDEP), South Florida Water Management District (SFWMD), Army Corps of Engineers (ACOE), U.S. Coast Guard (USCG) and the Florida Department of Transportation (FDOT), as well as local municipalities.
CAPTEC personnel pride themselves on the company's reputation; and following through as stated in our Mission Statement serves as the basis for our success.